© Stephen H Garrity (2014)
NEVILLE GARRITY


NEVILLE'S TRAINING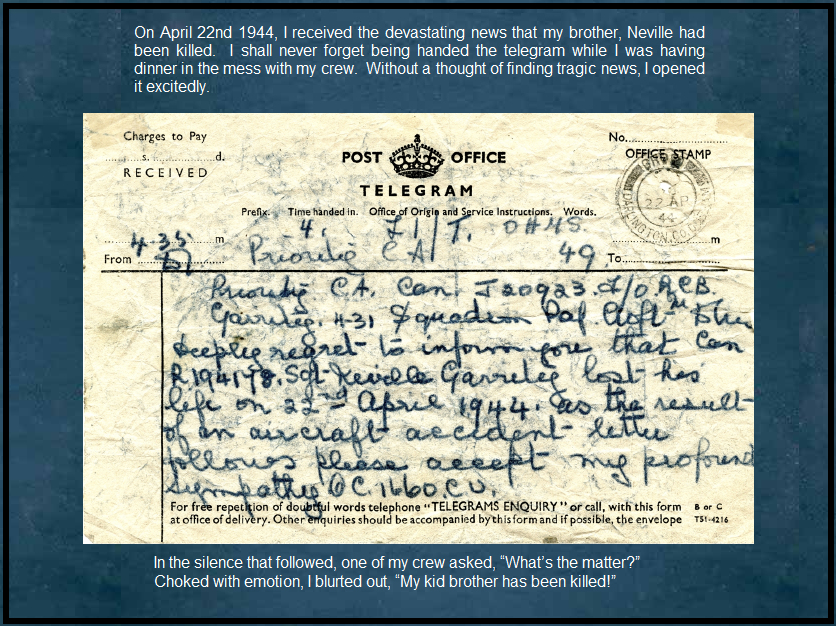 Few of the pictures of Neville are labeled, making it difficult to put a date or location. As they are wearing the Aircrew in Training caps, this is prior to his graduation.
Neville (Right) with some friends.
In Quebec City, with Reeny and her sister (left) Betty.
The newspapers often made progress reports, usually fed by the proud parents.
The official RCAF photograph.
The graduation shot from Air Gunner's School
Neville proudly showing off his flight helmet
Neville and a friend pose in a photo booth
Mother's Day, 1943





Home