A story of Escape and Evasion and a life long journey to give thanks to the Helpers who risked everything to get him home.
INTO THEIR MIDST
NOUS NE VOUS OUBLIERONS JAMAIS - We will never forget you.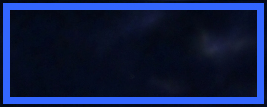 This website is best viewed with a screen resolution of 1920 X 1200
Escape and Evasion, RCAF world War 2, Dutch Helpers, Dutch Resistance, Belgium Helpers, Belgium Resistance, Behind enemy lines, Into their Midst, Richard Garrity, Royal Air Forces Escaping Society, Bomber command, 431 squadron, Croft.
431 Iroquois Squadron, caterpillar club, Halifax Bomber, Stephen Garrity, shot down, Escapeandevasionww2, escape and evasion ww2, escape and evasion reports, escape and evasion world war 2.